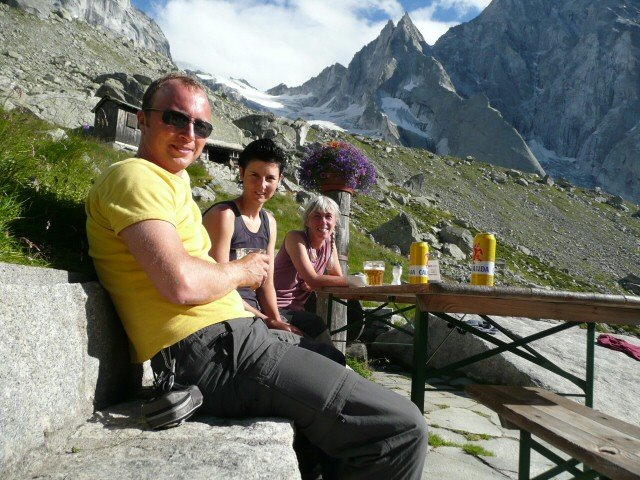 Amazing how quickly time flies...
Yet another three months in the Alps have just passed and our fourth alpine summer in our camper van SPLUD the Talisman Basecamp.
After several decades of camping in the alps the comforts afforded by electric fan heating, the electric kettle and satelite TV are very much appreciated in inclement weather - yes, I'm getting old!
The ease or rather cost of internet access access via the mobile phone and the fact that I've knackered my shoulder with continious rock climbng are the only downsides although several £100 of O2 mobileweb charges are definitetly not appreciated - help required!!!!
Weatherwise it's been a good alpine summer with great snow ice and rock climbing conditions for many routes.
It's was also a great summer for our Mont Blanc Trek and climb trips with a 100% success rate. Jonathan Preston our friend and Mont Blanc guide enjoyed great vistas across Europoe on both trips. Steven and Julie as well as Dan and Bryony's summit photos will be added later.
Lots of my and Fi's photos, video clips dtc. will be uploaded later as time permits...
In the meantime Fi has updated her blog at
http://www.marmotte.co.uk/blog/atom.xml
Anyone for Spain?
Full details and lots of photos can be found on Fi's website blog at